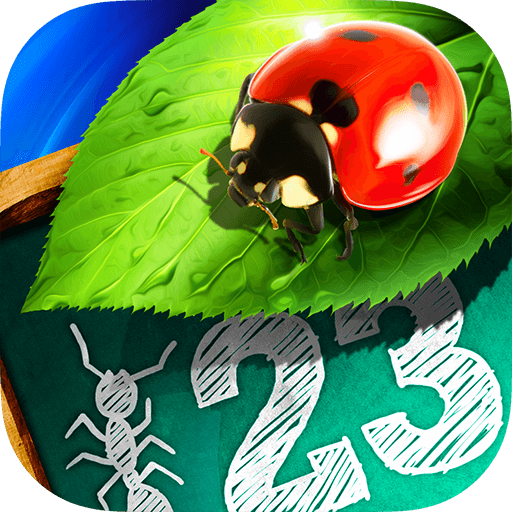 Bugs and Numbers
Bugs and Numbers provides an extensive collection of unique games dedicated to learning and practicing a wide range of math skills in a non-traditional way. Organized into three basic stages, the app grows with your child through 18 games ranging from basic counting to early fractions. Designed around a bug city, each game is crafted for a basic set of math skills with an eccentric and fun parallel to our own society. Imagine serving bugs food at the local diner that happens to spin on an old vinyl record, or help ferry ants across water in an egg carton. It's fun, unique, and most importantly, educational.
Features
18+ Games and Activities
Packed with over 18 awesome games and activities.
Incredible Graphics and Animations
Intriguing detail graphics come to life with fun animations.
Beautiful Musical Compositions
Music thats just as appealing to adults as it is children.
Highly Interactive
Lots of interactions to engage the children.
Awards and Achievements
40+ achievements to earn; including some hidden to discover.
User Profiles
Supports multiple user profiles for family or school environments.
Data Policy
Strict
This app does NOT collect any data. All saved scores, achievements, profiles, and other data is private to your device and associated platform account (ie. iCloud). All of the apps in the Bugs and Buttons series adhere to this strict policy.
Gallery
The following images are from actual game play. Slight differences may appear due to the device capabilities.