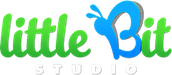 Bugs and Bubbles
Everyone loves bubbles! Packed with over 18 games with unique graphical styling, beautiful music, and advanced interactivity that are designed to engage, entertain, and educate.
Learn
Packed with over 18 games and activities in one title, Bugs and Bubbles offers plenty of choices for children to explore and play. The game is designed to overlap and extend the skills addressed in Bugs and Buttons to a more advanced level.
Fun
Enjoy an eclectic mix of organic and industrial scenery around the mythical Uncle Bob's Bubble Factory where you can harvest, pinch, pop, and even nudge fantastical bubbles.
No bugs where harmed during development of this app. We can not say the same for the bubbles.